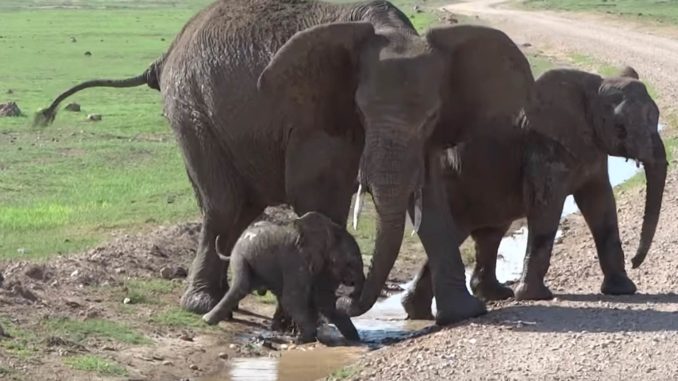 Young female orphan elephants have a tougher social life than non-orphans, a new study suggests, adding to a growing body of evidence of how the impacts of poaching cascade through elephant societies.
The latest findings around elephant aggression shed new light on the substantial indirect impact of poaching on orphan survivors, demonstrating that socially disadvantaged elephant orphans have a tougher life than non-orphans.
Between 2009 and 2013, the population of elephants in Samburu and Buffalo Springs National Reserves in Northern Kenya, where the study was conducted, was hit by increased ivory poaching and a severe drought that left many young elephants orphaned, without mothers or grandmothers.
Shifra Z. Goldenberg, George Wittemyer. Orphaning and natal group dispersal are associated with social costs in female elephants. Animal Behaviour, 2018; 143: 1 DOI: 10.1016/j.anbehav.2018.07.002